You know this rose, even if you don't know that you know this rose. 'Bonica' is so widely planted by landscapers that you'll see a light pink rose at a strip mall or gas station, my first bet would be 'Bonica'. I grow it because it's a great garden rose, but I did pause in propagating it. Why should I offer it, I wondered, when it's already out there in great numbers? Am I really adding to the diversity of roses available to local customers. No, not really. But I go back to my previous point: I grow it because it's a great garden rose. If someone comes to me looking for a reliable pink landscape rose, I might offer them 'Ballerina' or 'Belinda' first, but if they like 'Bonica' better, they've picked a winner nonetheless.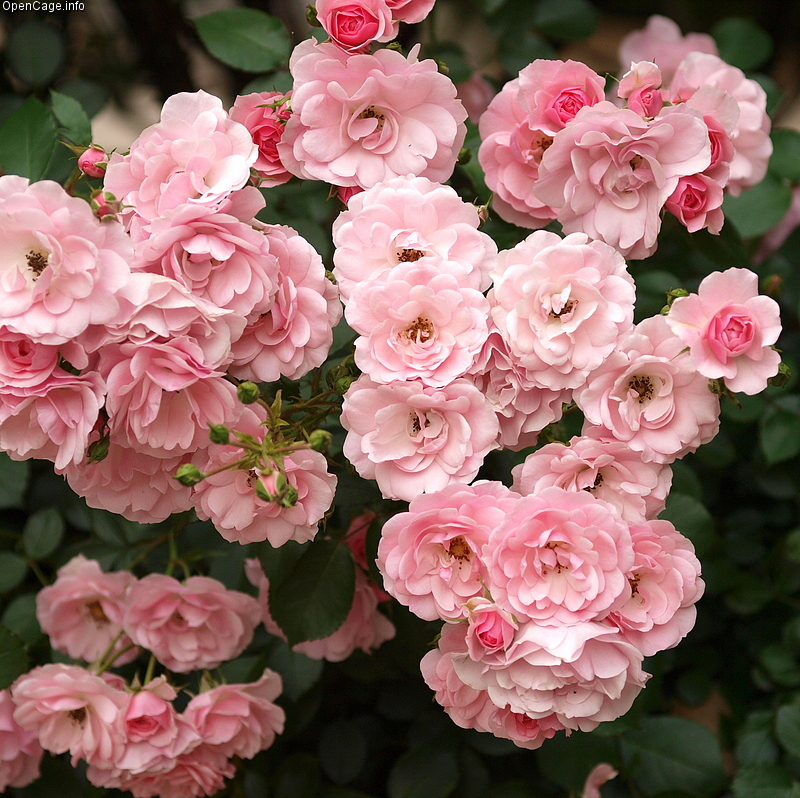 'Bonica' will bloom softer or deeper pink depending on the weather. Every bit the landscape shrub, this rose is adaptable to any situation. Leave to grow freely, and you'll get a wide graceful shrub to about 4 feet tall and wide. If you want it for a smaller garden, you can control it with pruning, and it won't harm the performance of the shrub.
Disease resistant, vigorous, free blooming, well-behaved – no wonder the landscapers like it. We sell it in 1 gallon pots for $10 and 2 gallon pots for $15.