Red is the new purple, purple the old red. At least as far as western rose breeding goes, this is the way it went. Maybe red was always a desirable color, but among the old garden roses of Europe, true red wasn't one of the options. There was white, light pink, dark pink, and even darker pink – but not red, not quite. The closest the breeders could come is by selecting darker shades of pink until they ended up with a select few roses that were dark crimson/pink to purple, fading through mauve.
One of the highest rated roses of all time is a gallica bred in this fashion, 'Charles de Mills':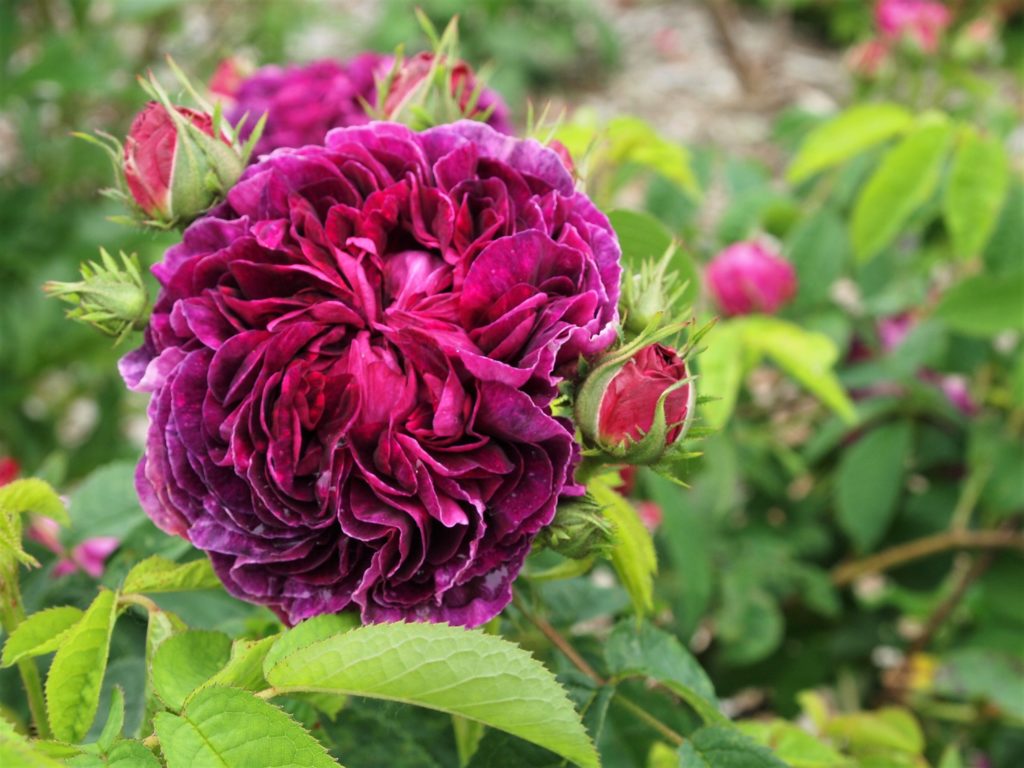 Can you even believe the depth of color on this bloom? The form of the bloom is quartered, with loads of petals and quite a flat surface. The blooms are quite large in diameter, particularly for an old garden rose. The scent is strong & classic old rose. It's a low, suckering shrub – once-blooming in early to mid-spring.
Another gallica rose in the same shade is 'Tuscany Superb' – which has blooms nearly the same diameter, but with a more open bloom form:
'Tuscany Superb' has a smaller-flowered "twin" in the same form, called 'La Belle Sultane'. It's also a gallica rose, but despite having smaller flowers, it's actually a somewhat larger, more vigorous shrub than either 'Tuscany' or 'Charles'. Here's a picture: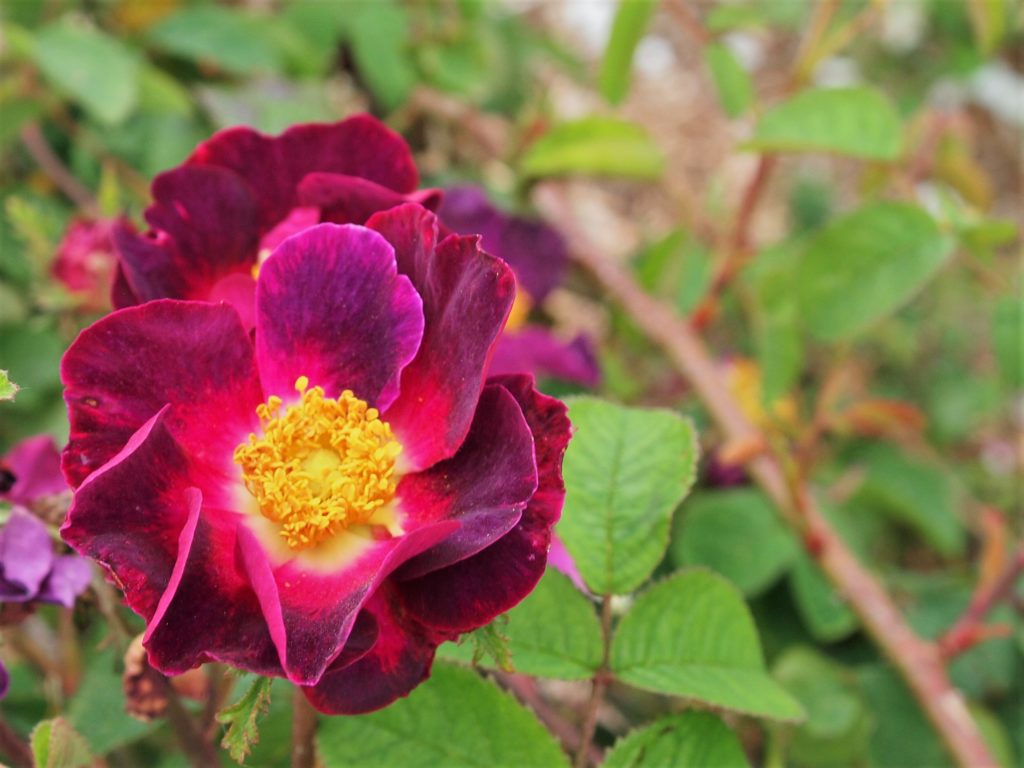 I have two other purple-blooming roses in different classes, both in bloom around this same time in the garden: 'Robert le Diable', a centifolia, and 'Cardinal de Richelieu' a china/damask. Here's 'Robert le Diable':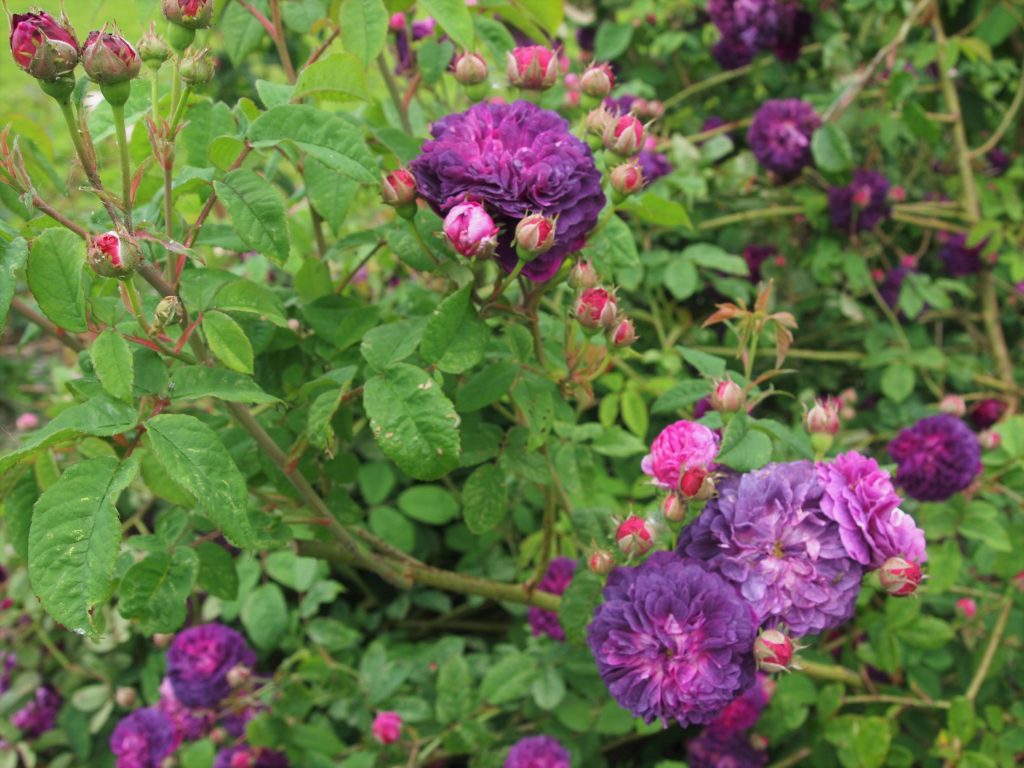 Here's 'Cardinal':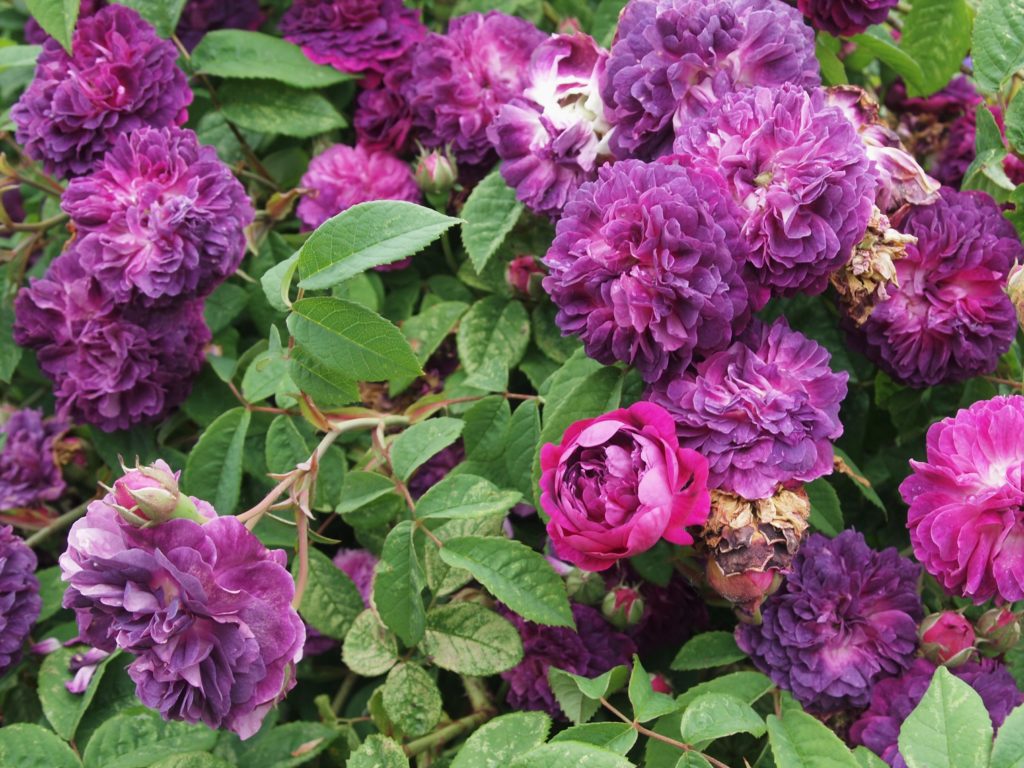 Here's a quick video I made featuring the above five roses:
These are by no means the only deeply colored "purple" roses, but they are among the finest (in my oh so biased opinion). Some modern roses have tried to capture the charm of these wanna-be red roses. Here's 'William Shakespeare 2000', a modern shrub with a great color and a similar bloom form to 'Charles de Mills':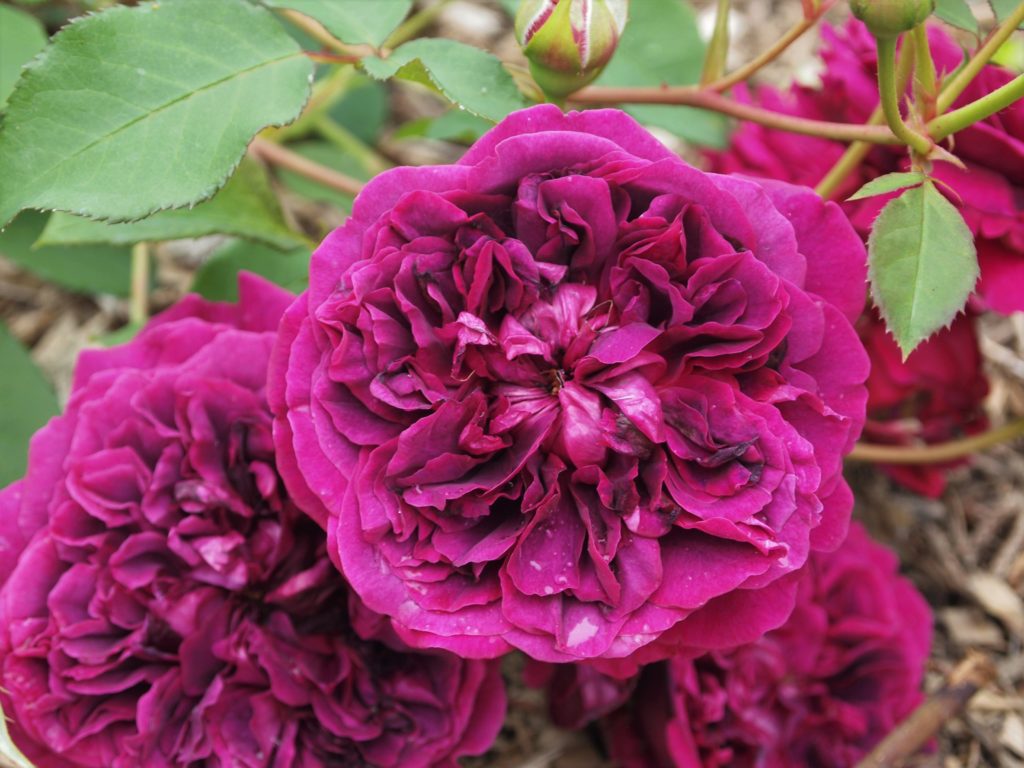 One more worth mentioning is 'Souvenir du Docteur Jamain' a very old climbing rose with a depth of color to rival any of these.