I don't have a very good excuse for pairing these two roses together: one's a gallica, the other a rambler, one has huge flowers, and the other has tiny ones. However, they were both in bloom on the back fence of our farm at the same time, so let's just call it a marriage of convenience. Here's a quick video to see what these roses are all about:
Now the more in-depth description of each, for those who want a little more detail.
'Complicata' is a rose of unknown parentage, but is presumed to be a hybrid of Rosa gallica and Rosa canina. It's and old rose, but not ancient – known to be around since around 1800, but not much before that. It can be used as a large mounding shrub, or trained up as a climber. Here's a close-up of some of the flowers: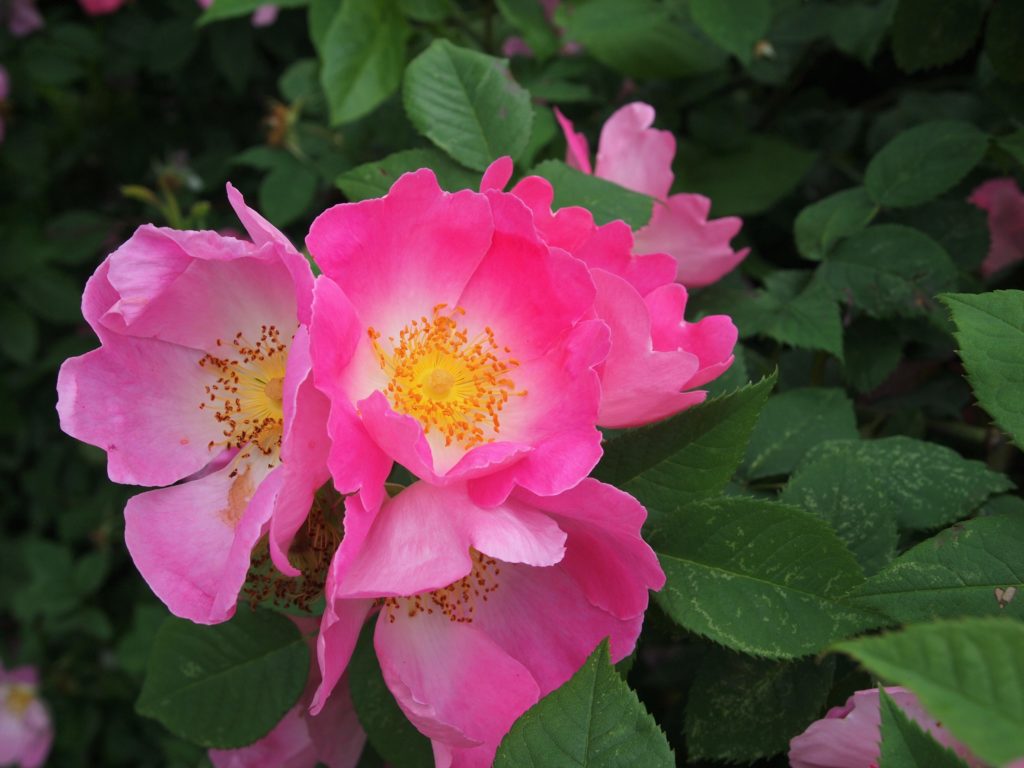 The individual flowers can be up to 4″ across, and are a luminous pink with white centers and prominent yellow stamens. In mid-spring, the shrub blooms all at once in large clusters.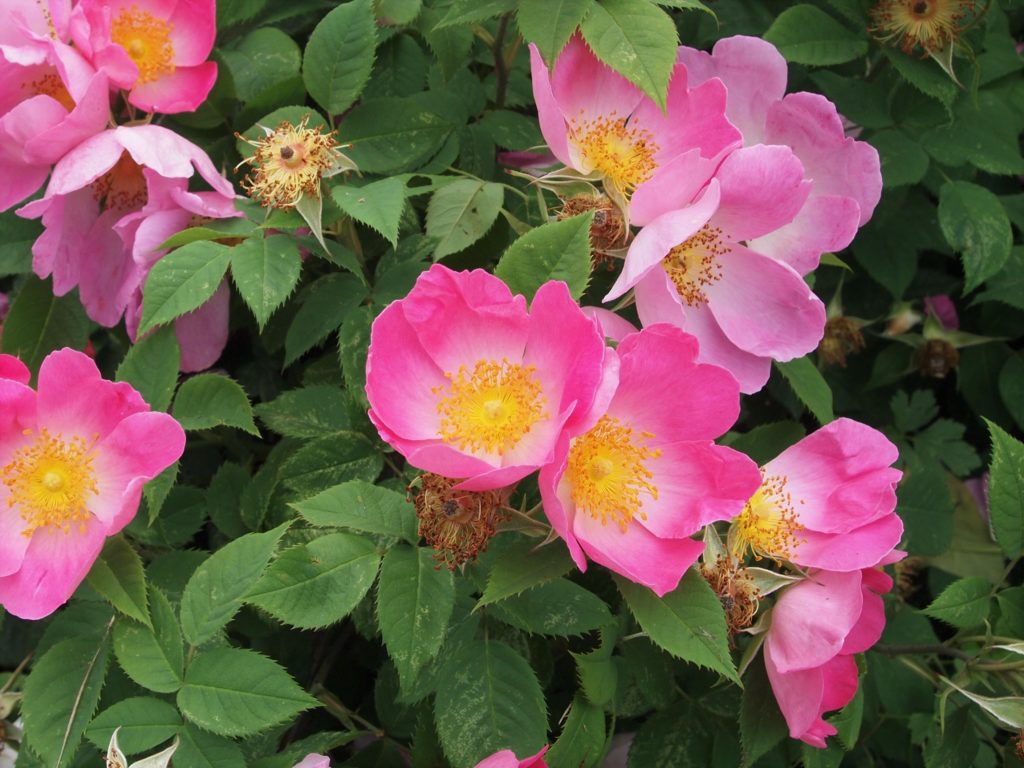 Later in the season, when the flowers have faded, 'Complicata' is covered in large round hips. This is an adaptable shrub: it can be grown in full sun or part shade, and is extremely cold-hardy.
'Veilchenblau' is about the closest thing to blue that I've seen in a rose that doesn't involve dye or genetic modification. Bred a little over 100 years ago from a multiflora rambler, this is one is a little space-hungry – to the point of voracious.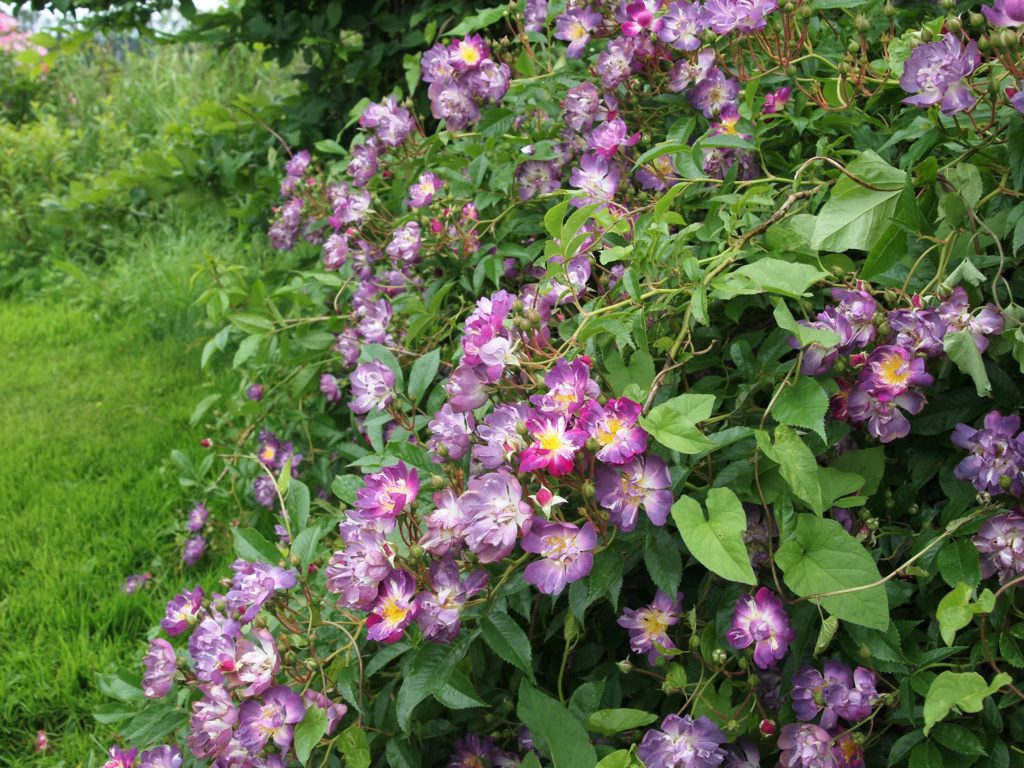 The buds and newly opening flowers are cerise in color, but soon fade through to the "violet blue" for which it is named (in German). 'Veilchenblau' is a once-bloomer, but the bloom period is so spectacular that it earns its this rambler a large place in the garden for the whole year. In addition, the long stems are thornless, making pruning and management a lot easier. Full sun or part shade will suit its needs.
For both of these roses, save your pruning until after flowering, then prune for both shape and size.