The earliest group of roses to bloom in my landscape are the Scots roses and their close relatives. For those who are not familiar with this group of roses, they deserve a formal introduction – but maybe skip the handshake on account of the thorniness.
The species rose that they are all related to is Rosa spinosissima. Native to the British isles, northern and western Europe, and western Asia, it's picked up a few other names from the people who live around it. I know it as the Scots rose, Burnet rose, or the Scotch Briar rose. It's noted for growing in sandy or rocky places, usually near water. It is very tolerant of drought, shade and cold winters – making it quite a useful rose in the landscape. The Scots rose flowers in white, with prominent yellow stamens for a period of around 3 weeks starting in May (here… maybe earlier in warmer climates).
The ornamental features of this rose doesn't end with the flowers – that would be quite a let-down, given how early in the season it finishes blooming. The Scots rose also has finely divided leaves (up to 11 small leaflets on a leaf), which are also a deep green color and have toothed edges. The foliage makes for quite a fine textured shrub compared to most modern hybrid roses. The other really cool ornamental feature is the fruit, or hips. The fruit swells and ripens through green, red, brown, and finally to a striking black. The cut branches with black hips make for interesting winter decor.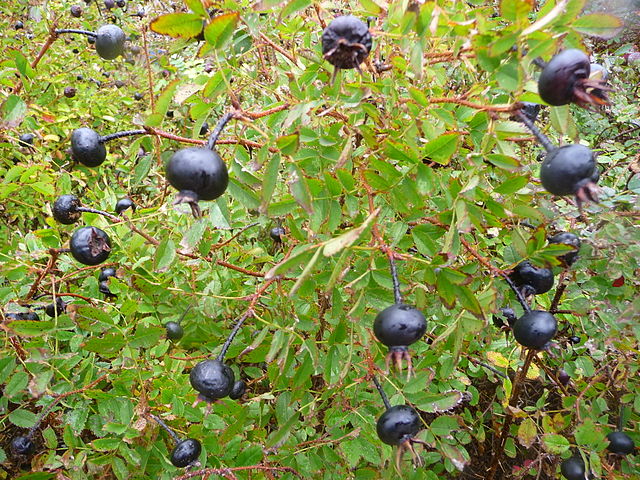 As much as I appreciate the species roses itself, what I really find exciting is that breeders have been able to use the genetics of the Scots rose to hybridize these excellent landscape characteristics into shrubs with diverse flower forms. Here are some examples: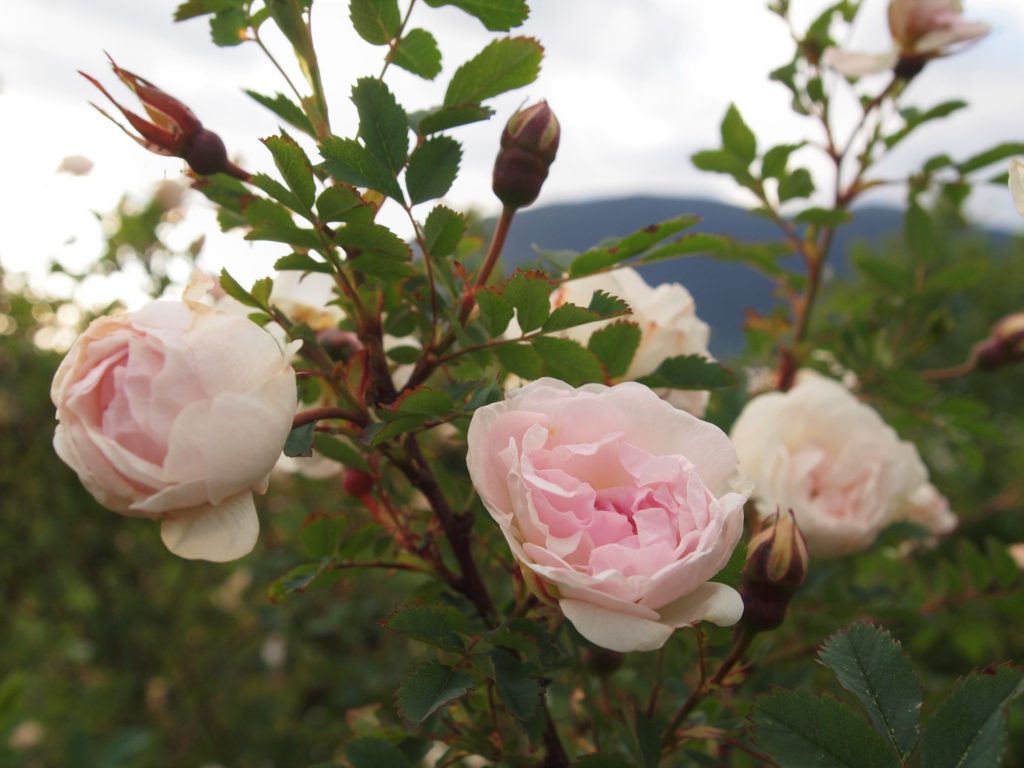 Above: 'Suzanne'. Soft pink. I think in the video I called it an Erskine rose, but it's actually Skinner.
Below: Austrian Copper – not a Scots rose, but a genetic relative with some similar characteristics.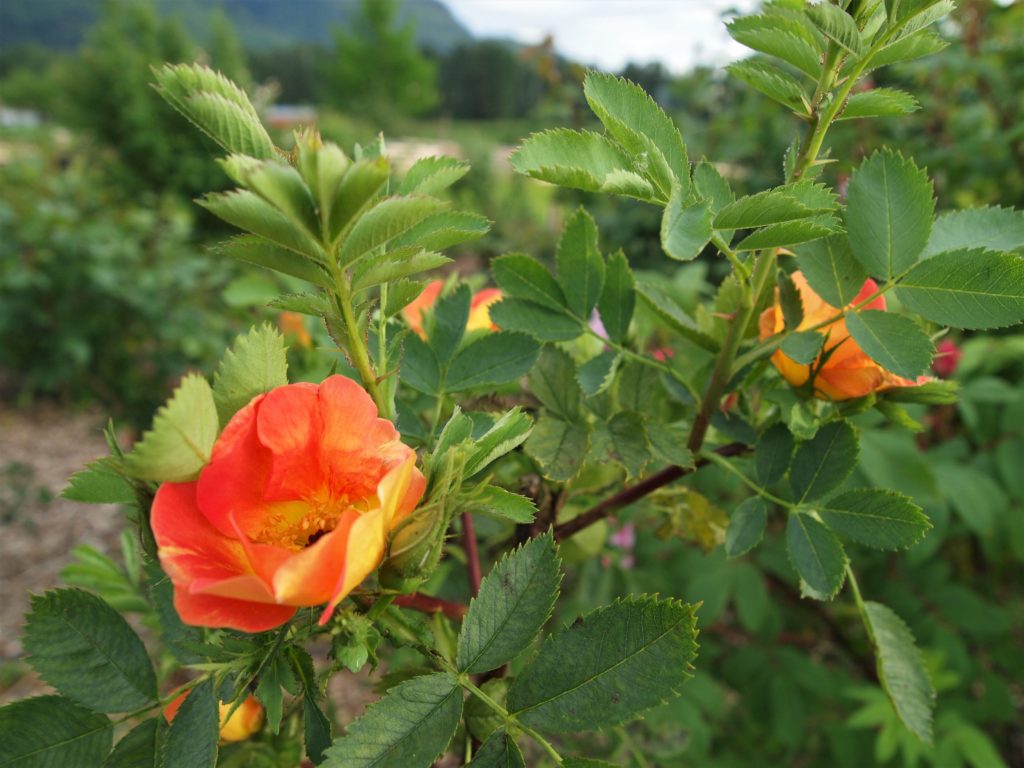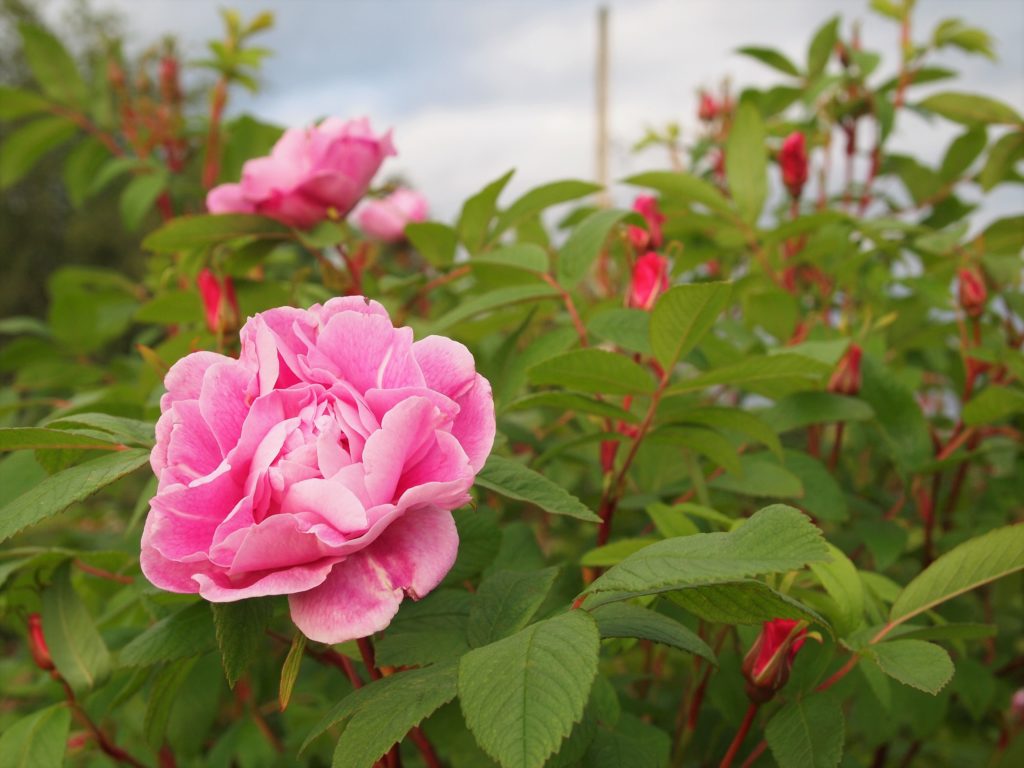 Above: 'Betty Will'
Below: 'Prairie Peace' I can't stop taking pictures of this rose when it looks like this!